About This Page
This page is a teaching tool for me. Many of my students don't know very many joseki so I will create some using SL.
This is updated as my students know it.
Hoshi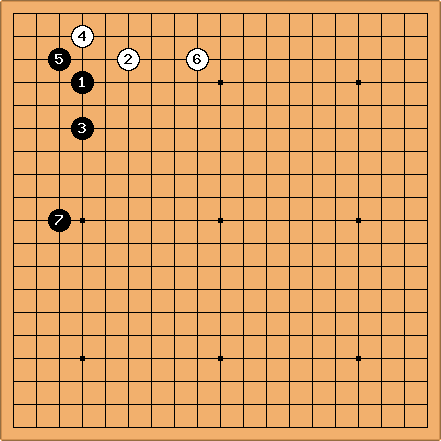 This Joseki is a good balence between territory and sente
Although Black here grabs large territory with

, white still takes part of the corner and side. But Sente is what is large here for white.
Also if white has stones already on the Top or Left then picking this joseki is bad for black.
If White has a stone around C10 then

will be a smaller extension.
If White has stones around the K17 Area then White is now limited to a small part of the board.
Black may already have a stone at C10 in which case

is not played and you instead tenuki. Meaning white does not take sente.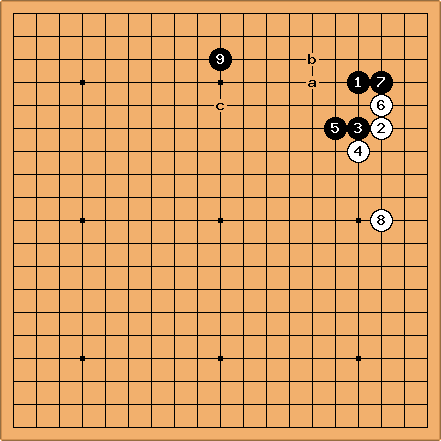 Here is another common joseki. Here Black takes a moyo on the top, while white grabs territory on the right.
First to note that

is played at a if there is already a black stone at K17.
b is the invasion point for white which can be played later.
c is where black can fix his shape and get rid of the invasion point at a
This joseki is mostly played before other fuseki is played on the board, so it is not so important to understand when this joseki can be players.
Although it is good to realize that if either of the extensions are taken then another joseki is probably worth more to you.