Light play example 6
The following position is taken from a game between Lee Changho (White) and Yu Changhyuk (Black).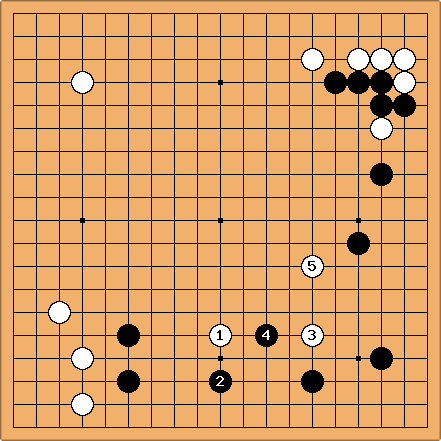 White is reducing a very large black moyo that encompasses most of the bottom and right. Notice that these three white stones are only very loosely connected and easily severed from each other-- in fact, Black cuts off White 1 right away. But even if only one of them lives, White will still have been successful in reducing the moyo.