Life And Death The Book / Errata
This page contains discussions on errors in problems in Life and Death by James Davies.
---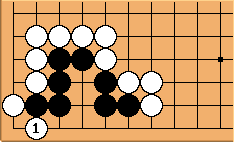 maruseru: In chapter 5 ("One-space notchers") the explanation to the solution of problem 6 (diagram 6b on page 33) says that

here kills (as well as another given solution).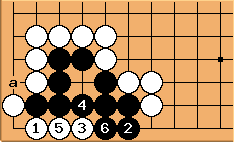 Does this sequence not refute that statement, trapping the three white stones in the corner?
Herman: Yes. The hane on the other side is correct, but this one fails. It would work if there was a white stone at a.