Ladder oddity
The following position was reached recently in the 6th game of the 28th Kisei title match.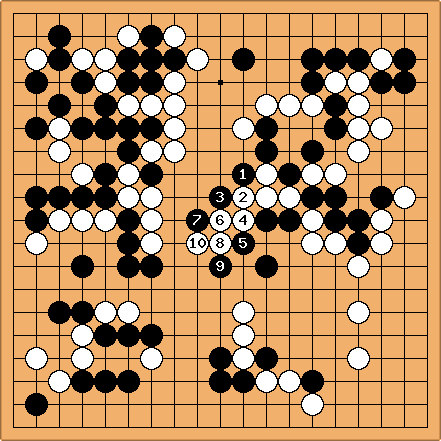 Normally the conventional wisdom is to not play out a ladder that will not work, and that each stone played in a failed ladder loses seven points. This situation is a bit different, primarily because it is so late in the game, however it still seems that someone must be making a mistake, and it appears to be black, but......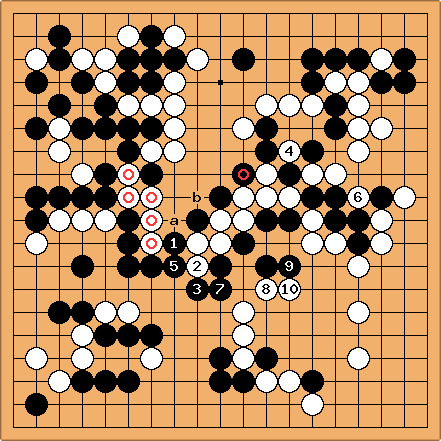 Once the sequence is fully played out, it turns out that because of an oddity in the position, namely, the marked white stones with a shortage of liberties problem, only the marked black stone out of the eight black played in this ladder is in any danger of being captured. If you read it out, neither the cutting point at 'a' or 'b' will work. This is definitely an interesting and odd position to look at.
Rich: This is reminiscent of the fantastic ladder in the blitz game on Lee SeDol's homepage on Sensei's. Another positive vote for always reading ladders out completely! I recently saved two weak groups by driving a ladder between them and using the laddering stones to stabilise them; I only hope I don't make a habit of chasing opponents in broken ladders...