First Attempt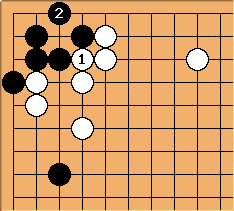 A member of Sensei's Library suggested D17 (

) in the diagram. Perhaps the person thought the problem was Black to Play?

is sufficient for Black to make eyes. D19 is an eye point.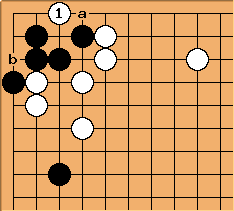 ChrisSchack: I'd say playing at

is all that's needed. Now if white a then black b, and if Black plays anywhere else then White plays a.