Kyu Exercise 23 / Solution
Solution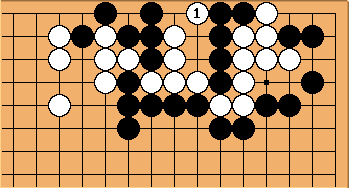 White wins the capturing race on the right with two liberties. Note that black can't play on any three of white's middle-group liberties, as they're all self-atari.
Failure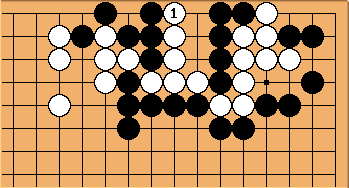 looks like a solution, but it fails on the right: White needs 4 moves more to kill Black's right group, while Black needs 4 moves to kill White's right group, and next play is Black's.
Any of

fails, as it allows one of the

. Then White cannot approach further in the center because of self-atari and Black is faster in killing the center White group than Black can approach from the left (a, b, c).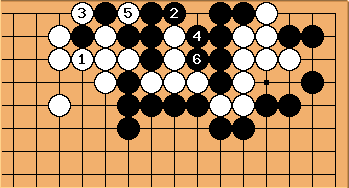 White playing from the left gains nothing relevant, not even the left Black group, even when using the ko-play

.
---