KyuExercise211/Attempts
Timm: I don't see how White can save his right group. Is that the goal of the problem ?
unkx80: The White group on the right side is considered alive, because it escapes towards the center.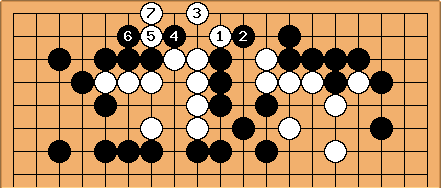 Timm: This... But

at

kills, I guess... Didn't know this shape!
Slarty: Read again, and live :p
unkx80: This is not exactly the same as two stones on the third line can make an eye, although the problem construction is inspired from that page. =P
---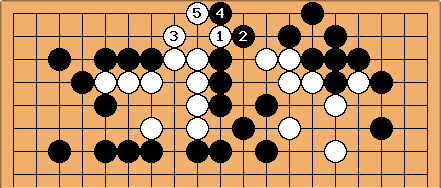 Timm: I had seen this as well but wasn't sure it was best. Given what I've read on the problem page I guess it is ? :) Or was it...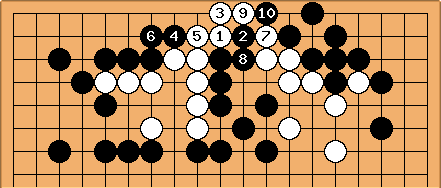 Timm: The other ko ?
unkx80: Yes and yes!