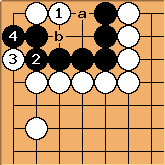 Imagist:

strikes at a vital point, but

gives black enough room that after

,

, a and b are miai for seki.
Imagist: After this

, this

is hard to anticipate. If

connects out, black forces the

,

exchange to create ko with

.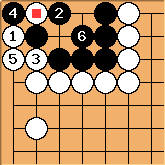 Imagist: White can get a slightly better ko by playing this

so that white captures the ko first, but white can still do better.