Framework example 1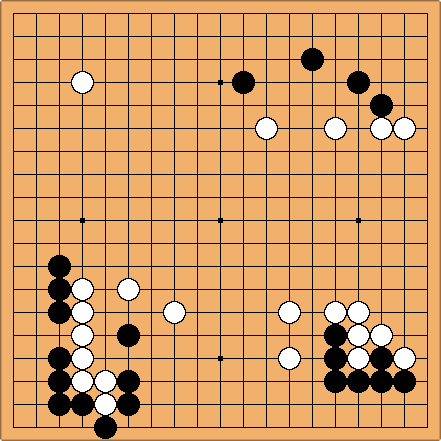 This is an example of a huge framework. The position is from the first game of the 2003 Kisei between Yamashita Keigo and O Rissei. Yamashita holds White.
Black's top area is also a framework that is close to becoming territory. In fact, due to Black's attempts to cut White's huge framework down to size, his own top was successfully invaded.
The complete game is available at

Go4Go.