Center Shimari
The "center shimari" is an uncommon opening for Black, formed by placing a one space jump around tengen.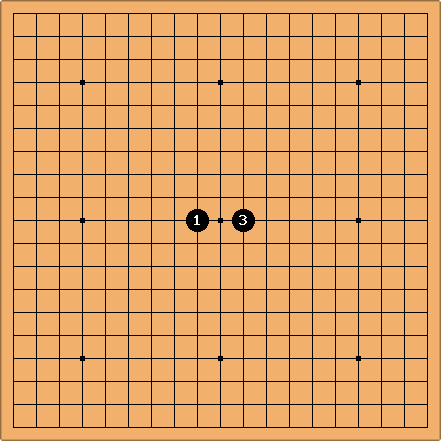 Though less popular even than the Tengen opening, it has occurred ten or twenty times in professional play.

It can be expected that White will take three corners, while Black will have one corner and the right to the first approach.
See also: Strange Pro Opening 2 or Fuseki Experiments
Terminology
The center shimari is arguably not a shimari, since it does not literally enclose anything. Nonetheless, the term appears to be somewhat established.