15x15 Board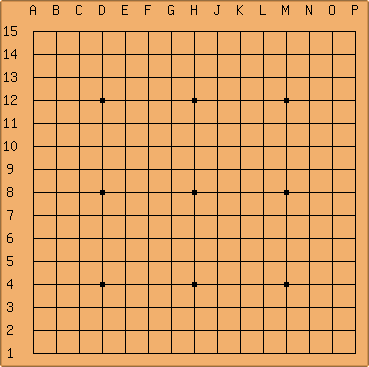 The 15x15 board is a non-standard board size, slightly larger than the 13x13 board. For a while it was the subject of a publicity drive in Japan for use in encouraging youth players.
bugcat: I thought I'd read this being called the "junior board". But I searched the phrase on here, the OGS forums and L19 and I couldn't find it anywhere. I've also read somewhere that it's supposedly the smallest board size that allows "strategy" resembling that of 19x19 (or 17x17).
thebigh: I've read that 15x15 is the standard size for [[Go-Moku]], so physical boards of this size will be common.