Xuanxuan Qijing Problem 93 / Attempts
unkx80: Question - doesn't and make two eyes?
Tapir: Indeed. should be at . Such silly mistakes are so uncomfortable...

shevious: For Black , White is sente and wins the capturing race.
---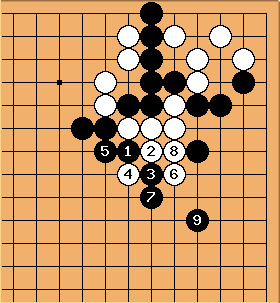 unkx80: I suspect the key move is this

. After that, it follows a line similar to Xuanxuan Qijing Problem 293 / Solution moves

onwards.