Xuanxuan Qijing Problem 74 / Solution
Solution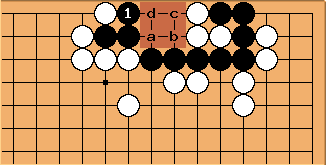 After

the black group is alive.

at a is the most interesting attempt White has, but we will also take a look at

at b, c, and d.
Resistance 'a'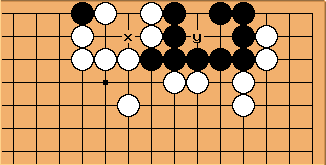 Black has x or y to make two eyes.
Resistance 'b'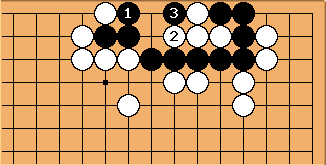 is important to prevent bulky five eye shape.
Resistance 'c'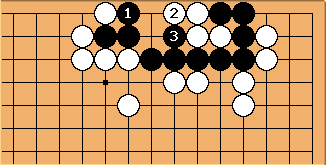 Resistance 'd'
---
Failure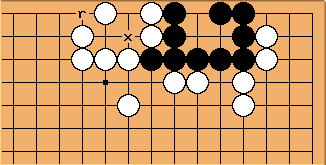 In Resistance 'a', if Black forgets to capture with r first, the atari at x doesn't work anymore.