Xuanxuan Qijing Problem 310 / Solution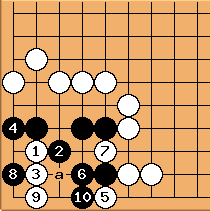 at a and White makes a bulky five.

is weak. Instead...
---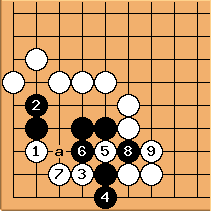 Go Seigen claims

at a is weak and suggests this line: another ko.

at

.
---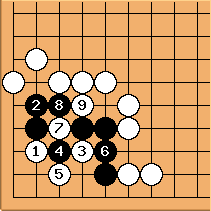 Takagi Shoichi solution 1: ko (This is correct)
---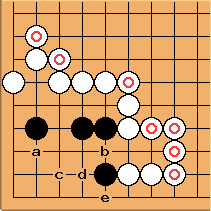 Panda Sensei shows many ways to make ko,

at a to e, with the marked stones added. Variations are complex....