Xuanxuan Qijing Problem 179 / Solution
Solution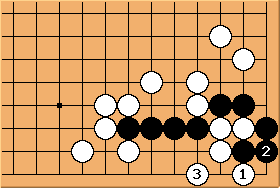 is necessary to prevent white from living in the corner.

connects with first line ogeima connection.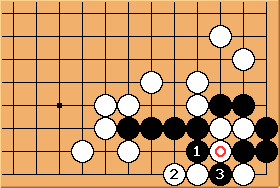 It's not possible to cut the connection, but black can capture some white stones. However, black does't have enough space after

recaptures.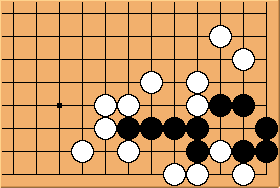 With dead stones removed, it's easy to see that black can't make two eyes.
Failure

is on the wrong side, the connection doesn't work due to shortage of liberties.