White 4 is an enclosure
A rare idea for opening the game is for White to play

and

as a corner enclosure, thus allowing Black three corners. It was tried as an experiment by Kubomatsu, and probably on a few other occasions by strong players.
Gu Li made a 3563 enclosure with

and

in a game 2001-09-14.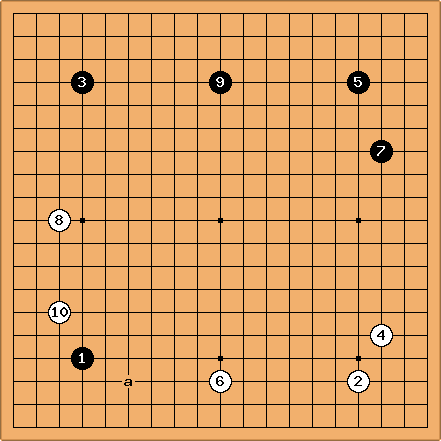 In this game between Naganuma Makoto and Takahashi Toshimitsu, the latter played

and

as an enclosure. White lost the game, not that there is any statistical relevance to that.