Tsumego From Games 74 / Attempts
unkx80: This is a tough problem...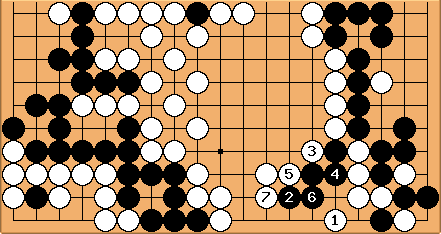 White wins this capturing race.

xela: Yes, it is a tough problem. It's a nice coincidence that I came across it just a couple of days after looking at Gokyo Shumyo, Section 4, Problem 27. Your

is indeed the move that Shusai played.