TsumegoFromGames167/Attempts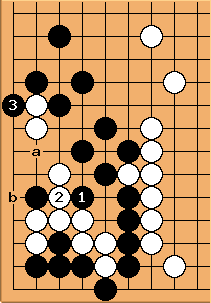 Dieter: I believe Black can kill and ...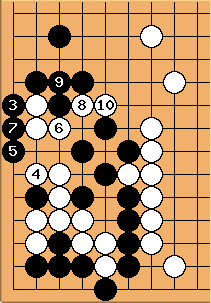 Reuven: I expect this kind of sequence? (Maybe

at

?) I don't think B can kill from here on, can she?
---
---
Superdave: White can kill the black stones below, probably at the expense of the three top stones: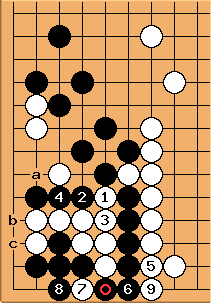 could really be at a to separate the top white stones instead of the failure line shown. I haven't found a way for white to save the top.

at

seems worse for black; I think white can save the top stones then.


could also be at b to try to save the corner stones; W is forced to capture and black plays c. This will end up in a ko; see next diagram.