TsumegoFromGames164/Solution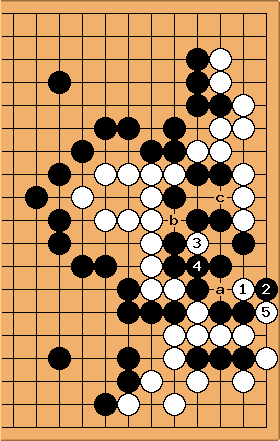 is the key. Black can only respond at

then after

black needs to play

to prevent a connnect and die allowing White to start a ko with

. Black can back down with

at a but after White at b Black will lose a few stones.
-- This looks slightly better than my attempt because W has 3? internal ko threats to use here: the push at c, then the atari at b, and atari above

.
fractic: Actually black can use c as a ko-threat but after white answers at b, White can take a stone as a threat. So I guess White should play c first after all.
---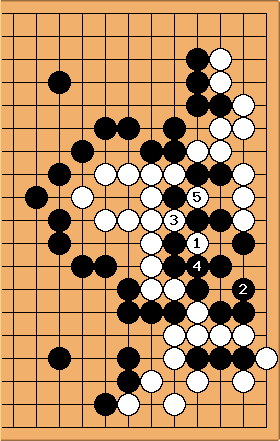 fractic: In the game I missed Black's correct answer to

, fortunatly so did my opponnent. A nice connect and die appears after

.