TsumegoFromGames156/Solution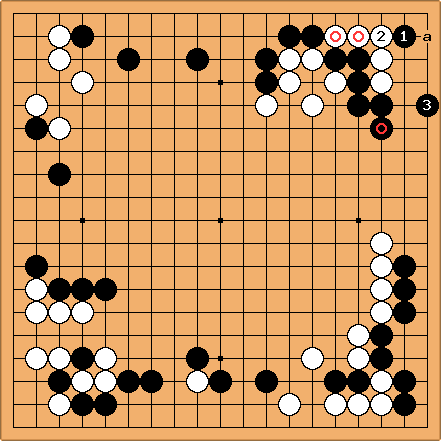 (tderz): s18-t15 ?
tapir: Yes, that is it basically. In the game Alexandre tried a, what is the response? Also it is nice to show why

is necessary. Even more interesting is probably the linked classical problem where the

stones have an additional liberty.
Reuven: tapir, I think just take the other 1-2 (Other "fancy" moves leave a potential for a ko)? I looked at the case where it has an extra liberty, how does it affect the situation here?