tiger snap-back (Chinese)
(removed from tiger's mouth to disambiguate - Dieter)
Source: Yansheng Zhai (1942-), Wei qi chu jie, or "Go" for beginners, Cosmos Books Ltd, HK, 2003, p.26.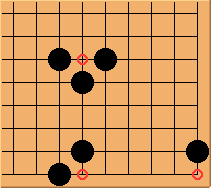 The circle point is the distinguishing feature of the tiger shape, with only 1 liberty. Without stones being in proximity, or support, any play at that point may be captured straight-away. That is why tiger shape may exist in such variations.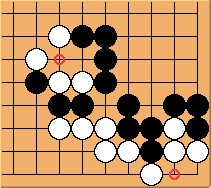 As long as the 1 liberty feature exists the shape can be considered a tiger shape. This is because there might be good tactical reasons to play at the circle point.
For example (although unconfirmed) One type of go tactic, the snapback, always involves a play at such a point.