the scorpion shape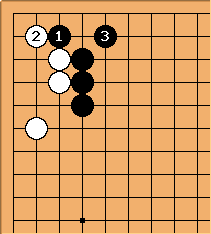 This is the scorpion shape, which is a relatively common shape in this position that black uses to defend themselves. Note that this can also take place when Black plays the one space jump instead of a knight's move.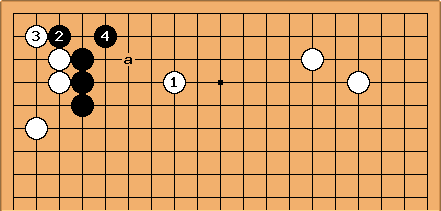 The best way to pressure Black is by not playing too closely, such as with 1, aiming to play at A later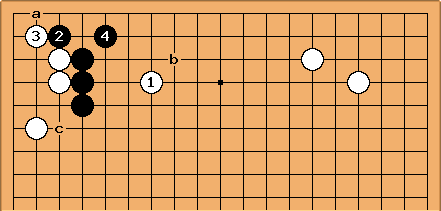 If White plays too closely to Black then Black will be able to react, aiming for A-C at the same time.
As such the scorpion is a very flexible shape. It can be very easy to underestimate Black's stones on the outside but it can be very difficult to "grab" Black's group. Like a scorpion, if you try too quickly to catch it then it will sting you with its tail.