Tesuji from Games 8
In the 7th Nongshim Cup Yoda Norimoto pulled off three straight wins at the end of the tournament to lead Team Japan to a come-from-behind victory. The games in this speed tournament are interesting for the mistakes that even top pros make under time pressure. Let's look at some of them.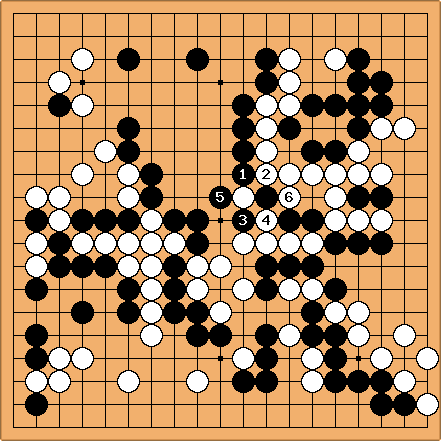 Black plays

and White connects to the upper left. This is the result that both players saw. However,

is a blunder that misses a game-winning opportunity.
What should Black have played instead of

?