Te-atsusa examples
Example 1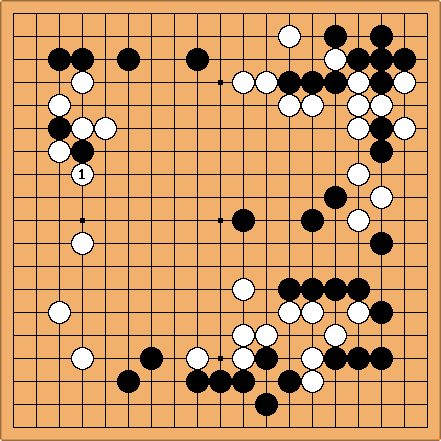 This example comes from this

commentary on game 3 of the 30th Meijin title match, which calls

a play of the utmost te-atsusa.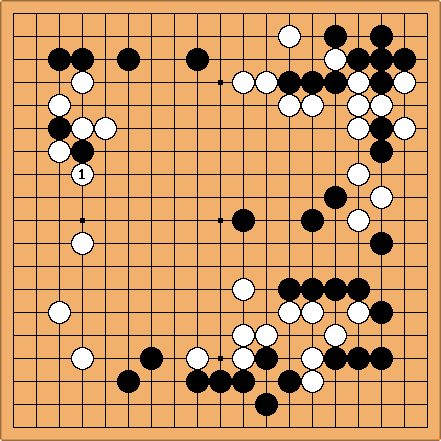 If KataGo could speak it would possibly call this move slow.

doesn't appear on its radar. Before

KataGo evaluates the position as a 3 point advantage for Black, given 6,5 komi, with a 79,2% probability of a Black victory. After the move, it increases Black's advantage to 4 points and a 86,9% probability.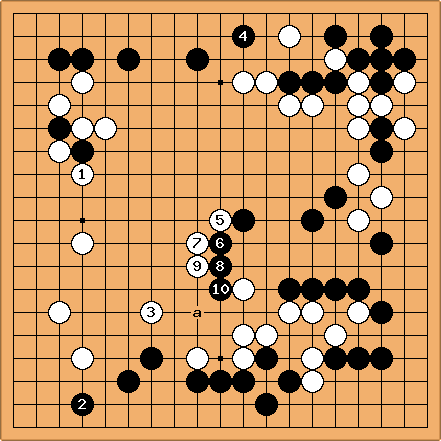 This is KataGo's recommended continuation.

takes the big point in the lower left, after which White increases the center potential up until

at a.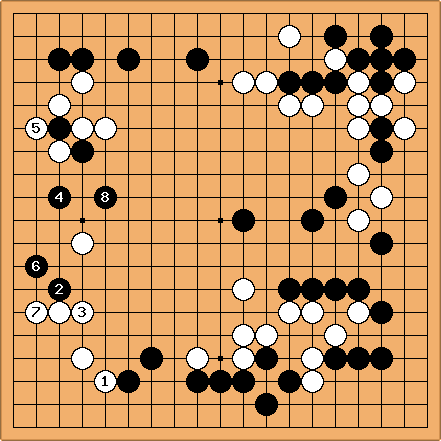 KataGo recommends

, after which Black attaches at

to create something on the left side.

exploits the aji which White presumably killed with the move in the game and which now prompts a capture on the second line.

confirms the corner and

jumps out, breaking White's left and centre potential. Black still leads by 3 points.