Squeeze tesuji
Introduction
A squeeze (or squeeze tesuji) is a play or sequence that forces a player's stones into an inefficient shape by wringing out the liberties of a group through combination of sacrifice and forced capture? exchanges. Beneficial exchanges, leading to the squeeze, can be forced by ataris and atari/capturing race threats.
Squeeze plays are very rewarding and can range from easy to spot to highly sophisticated. Nonetheless, with a bit of practice you too can see how to set up squeezes and force your opponents into inefficient shape, and conversely, avoid being squeezed yourself.
Example 1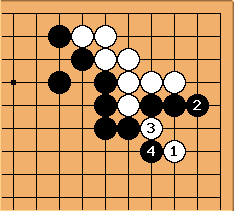 In this example, after White plays

, Black invites the cut with

, sacrifices

. . .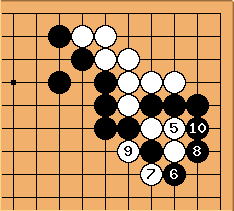 . . . in order to force with

and then squeeze with

and

- ending up with good shape and leaving White in a dango shape.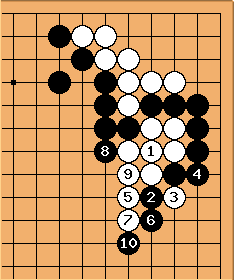 Black continues to squeeze White, making territory in the process.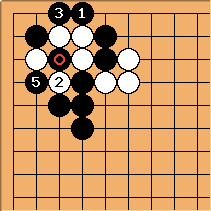 The squeeze can also be used as a capturing technique. In this example, Black sacrifices the marked stone to squeeze with

and

and subsequently kills with

.
Example 3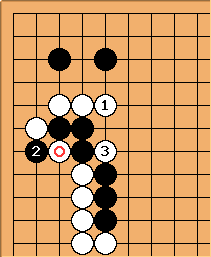 Before connecting, White pushed a little bit into the center with

. Black could not resist

. Instead of trying to save the marked stone, White plays

. . .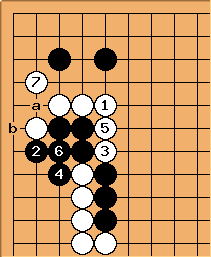 leaves Black with a very bad shape, and White plays out to

, guarding against a cut at a, and sealing off Black's escape route through b.
---
Notes
The top two examples on this page are shamelessly copied (with permission) from goproblems.com, which also has many other tesuji problems.
---
See Also