Removing One's Own Liberties - Example 1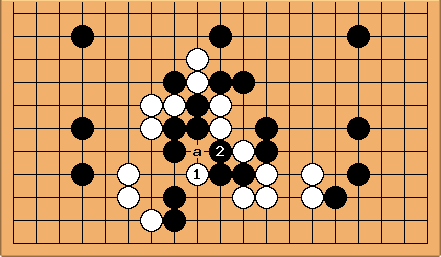 In this position from a handicap game, White has the nose tesuji of

.

is Black's best reply, to capture the cutting stones. Next it is tempting for White to play at a: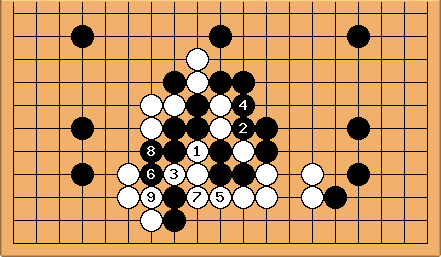 The sequence is pretty straightforward, but

is an effective atari and after White connects the bulk of White's stones, Black has various ways to continue a cutting strategy. White is punished for having taken away White's own liberties. Better ...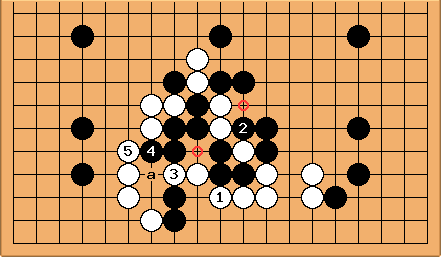 This sequence is slightly less straightforward, but now it is Black who suffers from shortage of liberties: the push at a to capture two stones no longer "exists" and Black's cutting options are reduced compared to the previous diagram. Basically, White has not made the exchange at the circled points.
---