Reading Problem 1 / Solution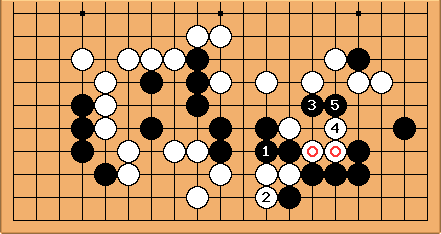 is the natural response to

.

captures the

stones.
If White stubbornly resists with

,

prevents escape. Then,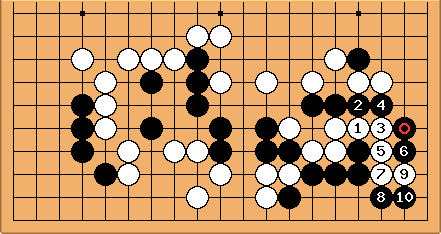 Black gets full work out of

.
---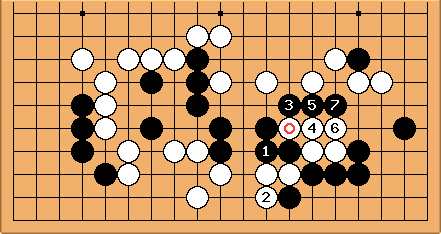 SkyCrashesDown: Doesn't playing

here instead capture an extra white stone

?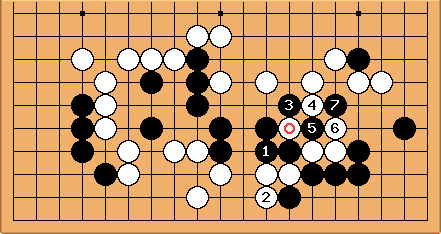 JanRamon: Not really. the one white stone

is not so important because now the two cutting white stones can escape with

. Up to

, Black can only capture these cutting stones in ko. If White wins the ko, Black's center stones are dead.