Osae
The Japanese term osae means to block the opponent.[1]
---
Here is another example (

) from Segoe and Go Seigen's Tesuji Dictionary (see dictionaries page).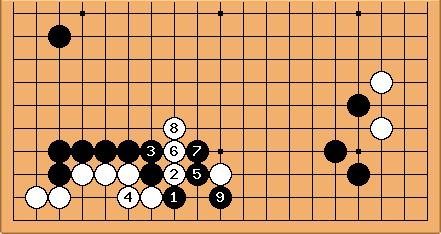 For another example, see Heavy Examples, example 1.
See also Attach-block.
---
[1] When Japanese go terms are used in English, hane is often erroneously substituted for osae.