KyuExercise65/Solution
Solution
The status is Black lives.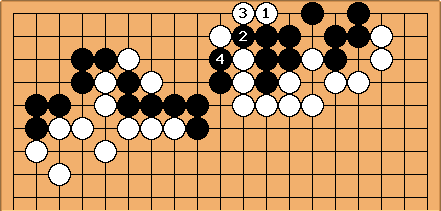 White should not play anything on the left after

, because Black can tenuki and still live.
Some continuation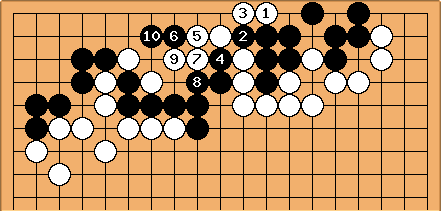 togo:

is not necessary, Black could tenuki instead, and still live.
miai: Can someone show how

is unnecessary?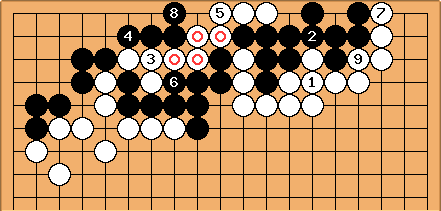 White

is the strongest resistance White can offer. White can not atari Black due to shortage of liberties.
---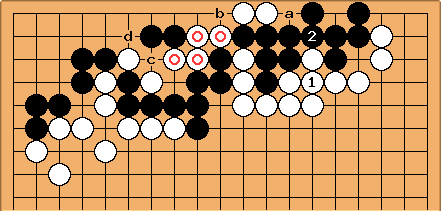 idigo: Black has a total of 5 liberties here, counting a twice since White must first play at b to remove the liberty at a. The marked white stones have effectively 3 liberties, since White will have to connect at b to win the race, giving White only 3 internal liberties (shared liberties in this semeai go to Black, who has the eye). Moreover, White can't get any more liberties with exchanges at c or d (c and d are miai for reducing White's liberties). Therefore I believe that White dies here.