Kyu Exercise 54 / Solution
Status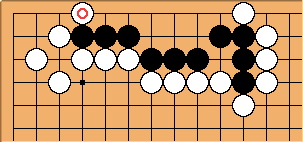 The status of this group is unsettled.
White first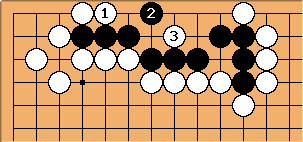 kills easily.
Black first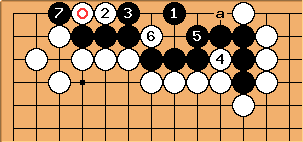 here is also a solution, but has quite a number of variations. If

, then

connects, and after

, a and

is miai for life.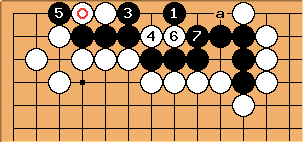 For

,

will capture the two White stones directly. Again, a and

are miai for life.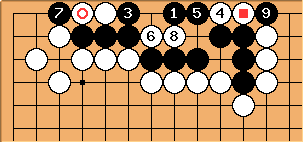 ,

,

aims at shortage of liberties. But after

and

, the problem is solved, with

and

being miai.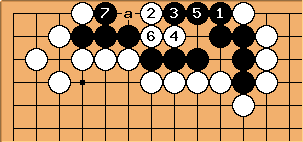 is a plan to immediately secure the rectangular six (respectively a derivation). But

threatens simultaneously connection to the outside (

at a) and killing the rectangular six (

at

).

, in the hope of creating seki with the additional point a, cannot work because of the two cutting points in Black's group.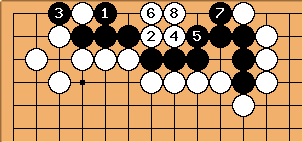 This results in a bulky five.