Ko preparation
Ko preparation moves are some kinds of manoeuvre preliminary to beginning a ko fight. They can appear somewhat mysterious.
---
Example 1

Takao Shinji, 6p -

Xu Shuxiang, 5p from the 15th Supergo NEC Cup, New Stars Match, game 1, 2000-05-16 (B+R, 5.5 komi).

/

is an exchange that White normally plays with the aim of fighting a ko. If Black wants to back down, he will not answer at

. In this game, White does something before the ko. See 4-4 point low approach one-space high pincer for this joseki.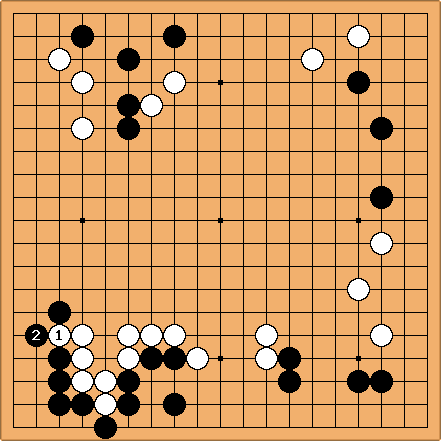 The exchange

/

is ko preparation. It may also look like a waste of a ko threat.
To understand this: it does 'waste' a threat, but the second threat for White in this area is bigger. This can be called promoting a ko threat.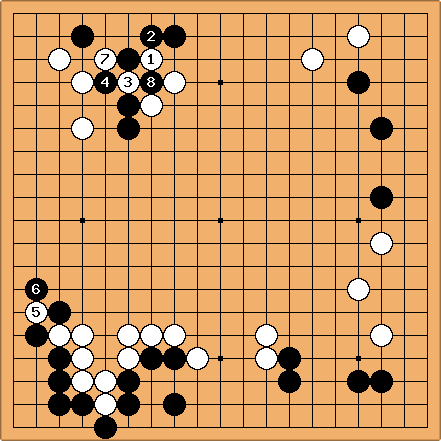 and so on set up the ko. White interpolates a second piece of preparation with

/

(the third threat here is bigger than the second).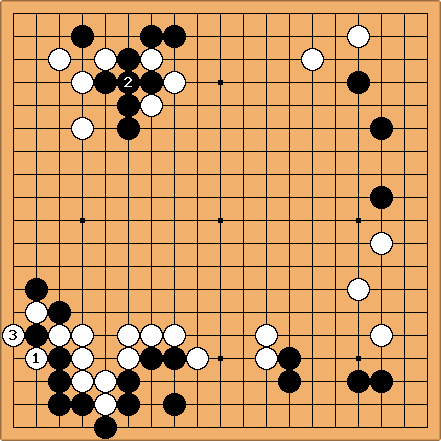 When it comes, the ko fight is short. NB

is not concerned with the ponnuki.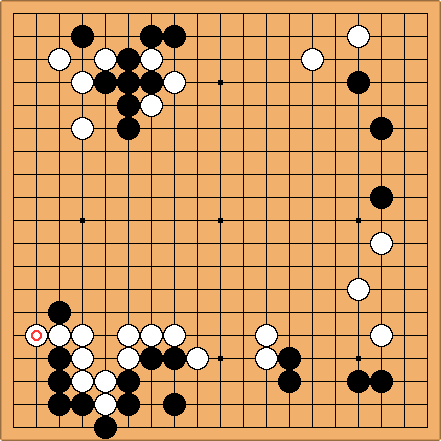 White has better shape than in this hypothetical result.
Since Black was presumably going to finish the ko immediately, White only needed one threat.
---
Example 2