Kiseong 12 Game 1 OYose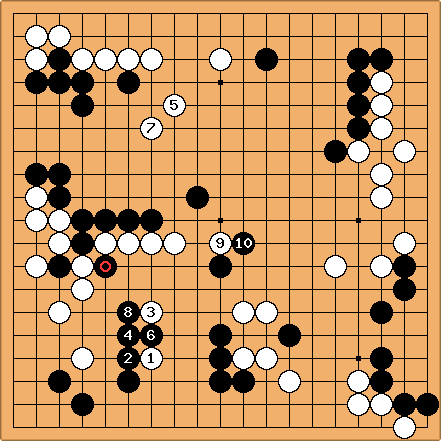 HolIgor: I did not understand the idea behind

,

for a very long time. Why playing

lightly? Then, I thought that I would probably just capture the marked stone is a passive geta.

,

gives white some security for urgent reduction of black's moyo.
HolIgor:

,

,

- three moves in the same area. And that is not the end of the story yet.
HolIgor: After

, white has to be worried about the center stones.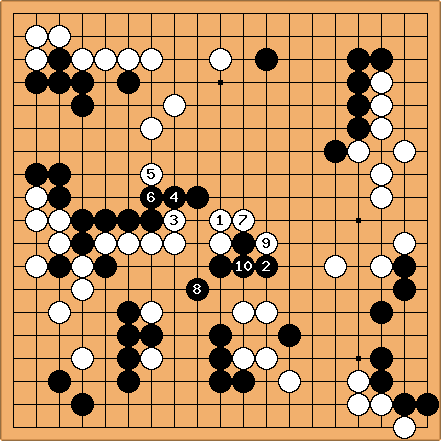 HolIgor:

connects black stones. Black has now played 4 moves in this area and got some land at the bottom. White is low. White cannot create more territory, he just erases.
HolIgor:

peeps to the right too. A fierce attack at the thin group there is possible.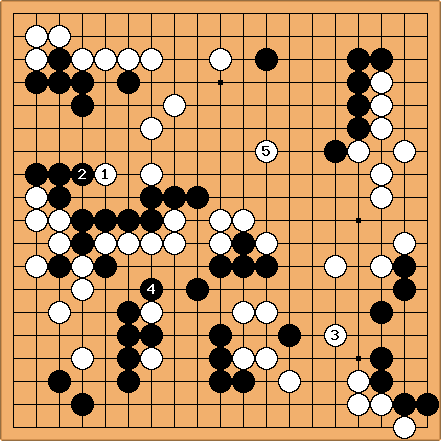 HolIgor: This short sequence is full of homework.
---
Homework
Question 1: Is black sure he does not die after

,

. I know he is, yet this is a homework.
Question 2:

defends this part. What damage black can really inflict?
Question 3:

is the fifth move in this erea. But now at last white's group is cut off. White plays a multipurpose

. It looks rather thin, yet there is an implication to the left, isn't there? Or to the top? The main purpose of the move is to run away with the cut-off group.
Question 4: Next black's move is totally unexpected at my level. I did not know such moves exist.