Invasion as a Ko Threat
An invasion of your opponent's moyo is a very large ko threat. If you can place a stone in your opponent's territory that could live if unanswered, the value of the threat will be at least 17 points, and usually will be more.
However, the true value of the invasion ko threat might not be in the invasion living, but what it yields even when dead. Big dead groups usually contain several ko threats to live. Gaining four or five ko threats during a ko fight is not a small gain.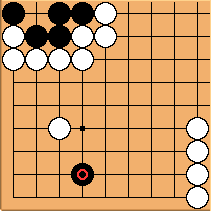 Here White should be able to kill the invading black stone, but the initial ko threat is worth about twenty points, and should therefore probably not be ignored. This particular invasion dies easily if contested, but if uncontested tends to live.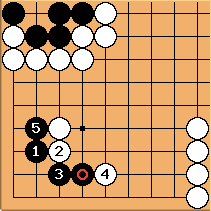 Since the invasion will die with one stone, but live if two stones are permitted in sequence, the ko threat real and worth the size of the corner territory being taken away.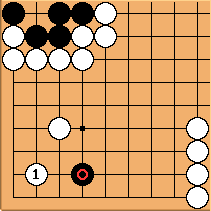 While the invasion has been answered, it still has more ko threats to live, so the process repeats itself.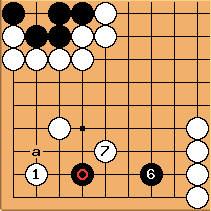 Here White plays to destroy eyespace while remaining somewhat connected.

-

are played in the ko battle, and

makes a ko threat here which is answered with

. Black's next ko threat is at a, and his invasion will provide several more threats before being unconditionally killed.
An invasion ko threat is an exercise in reading; should black make one too many moves on the invasion and die in gote white can walk away with the ko for nothing. On the other hand, should white err and fill the ko while the invasion can live, the invasion will surely live.
---