IntroExercise4/Answer
This shape is called the twisted four, and it's alive. White doesn't need to play anything here.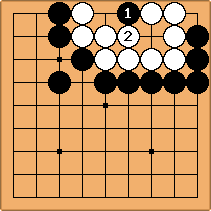 If black plays

here, white plays

and has two eyes. The stone inside white's eye can't do anything: white can capture it at any time.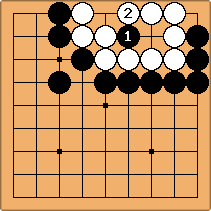 The same thing happens if black starts on the other point. Many times a group will be alive because it has two equivalent ways to live. In Japanese they say the two moves are miai.