Hikaru Problem 7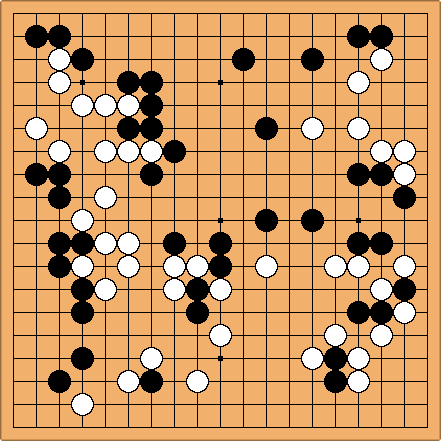 This game appears in Chapters 90/91. Hikaru Shindo takes Black here and his lower right corner is apparently in trouble. Can Black live? Hint: the hero of the manga is Hikaru, so the answer to this question is pretty obvious. :) The more interesting part is how.
DaveSigaty: If you're too lazy to figure out this simple problem for yourself :-), the original game is now identified and linked on Hikaru No Go/Games.
The game was the subject of a special game commentary in Go World no. 22 which includes the following statement at this point in the game:
"The following commentary is presented more for entertainment than for edification. The game becomes so complicated that a definitive analysis is beyond the present level of professional skill. The main points to emerge from the post-game analysis are given, but the conclusions are necessarily tentative."