HandicapFusekiQuestion3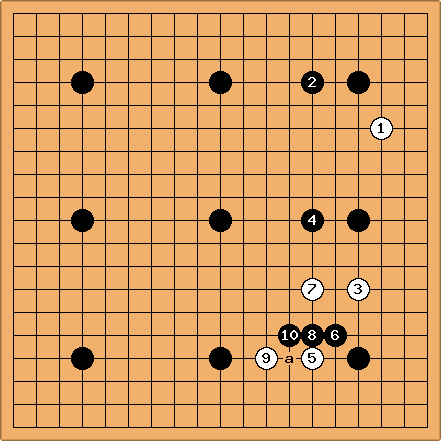 Dia. [1] tderz: Often I do play this opening as white in our club.
I taught them [4] moves as

,

,

and

(out, out, split!). I think

is better than at a.
Dia. [2]: I also taught them that white (I guess not only me) very much dislikes

, because it works so well together with the two

. Often I play

at b instead of a in order to avoid "book" moves.
Knowing this, Black better had played there.
---
[4]: Geraˇid, Laurent, Jean, Betty and Cherif