I was explaining to my younger brother how he could use the following position as a source of kothreats.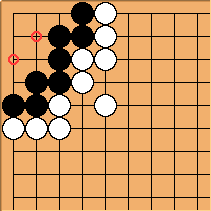 I asked him, if he were to play twice with White, which points he would choose. He chose the marked ones. Very good I said, this way you threaten seki, taking 8 points from me, which is much more than the 1-point ko we are fighting.
What I ignored, was the fact that playing the 2-2 point actually makes seki !!!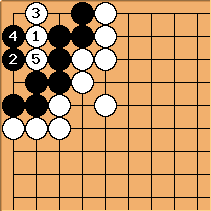 The points 2 and 3 are miai; so are 4 and 5

This must be known to many of you; but I didn't know that. When the endgame comes to 8 point gote moves, Black has to reinforce.
---
Bill Spight: This is a standard position.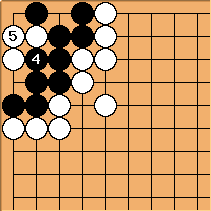 Black 4 - White 5 makes seki. White 5 - Black 4 does the same. (Though White 5 indicates a desire to avoid ko. In that case Black's reply at 4 is not urgent.)
Seki is the usual result, but there is a throw-in ko.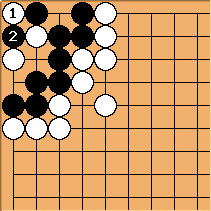 White can throw a stone into the corner to make a two-stage ko. Or Black can throw in at 2 to make the same ko.
However, this ko normally favors White, so Black will usually make seki.
The play on the 2-2 is then normally a 3 1/2 point gote (miai counting).

---