Gokyo Shumyo, Section 4, Problem 91 / Attempts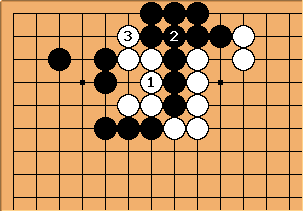 White wins, 4 liberties to 3.
Black would deviate at some point to minimize the loss in actual play, and there might be a better order of play for White taking this into account. (Playing

before

?) -Skylancer (3k)
---
unkx80: Suggesting an improvement.