Gokyo Shumyo, Section 1, Problem 84 / Solution
Main line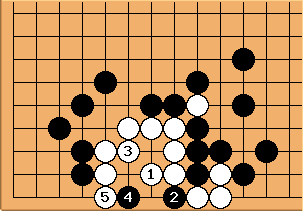 ....now

turn inside does the trick. See Door Group.
---
For the time being, I refer to /Attempts for the discussion of the order of moves, in particular

and

, and to the Gokyo Shumyo, Section 1, Problem 84 / Hint and the door group for the elaboration of the final diagram.
---