Gokyo Shumyo, Section 1, Problem 84 / Attempts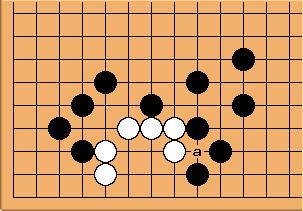 Dieter: A door group with a hane can live by turning inward from the hane. The door with a leg can live too. The weakness at a should make this combination possible.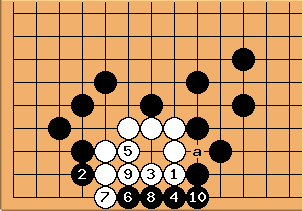 This diagram shows the variation of the door group massacre which we are to aim at. Alas, now it is too late to use the aji at a.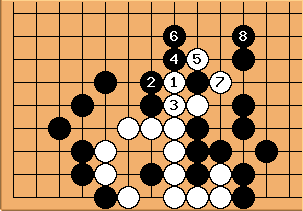 unkx80: I studied this problem before, although I can't say I remember everything. No escape in this case?
---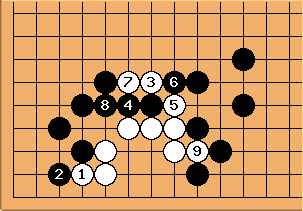 Jasonred : I'm not sure, but I THINK move 1 is important. Dunno dor sure. After that, I'm just guessing the rest of the sequence.