Gokyo Shumyo, Section 1, Problem 81 / Solution
Main line: Hashimoto Utaro
Variations: unkx80, Dieter
Solution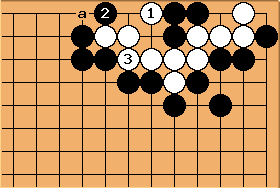 Black can only almost fill White's eyespace with bent four or twisted four. These are living shapes. The result is seki. Black a is sente.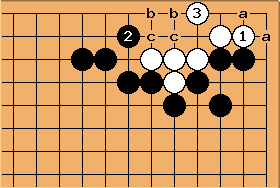 The points marked a are miai. So are the points b and the points c.White is alive.
---
Failures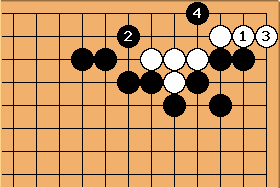 If

to

, the monkey jump to

destroys the eyeshape.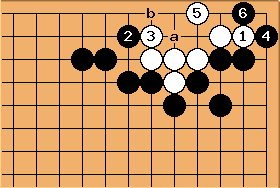 Another wrong answer to

. a and b are miai for the kill.