Gokyo Shumyo, Section 1, Problem 80 / Solution
Solution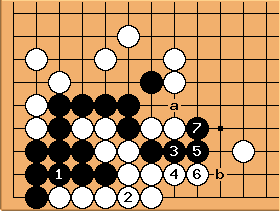 Black 11 threatens to capture three to make an eye. If White resists, Black 17 makes miai of a and b.
---
Failures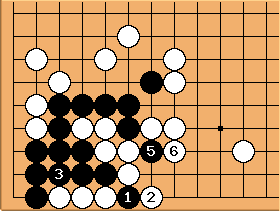 "Watch your step" : Black needs to pay attention to the timing. Squeezing without cutting first won't work.
---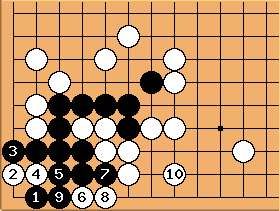 Starting at the other vital point of the L-group does not take advantage of the weakness in White's position.
Black 9 threatens to capture only two stones, not enough to make an eye, so White can take time to defend at 10.
---
Authors