Gokyo Shumyo, Section 1, Problem 69 / Solution
Main line: Hashimoto Utaro
Variations: Dieter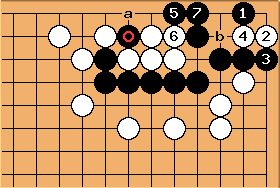 Black starts at the 1-2 point. Usually, White keeps this shape to one eye, but here there is aji in

. The key move is

. After

, Black can either capture four stones in shortage of liberties at a, or make two eyes at b.
---
Failures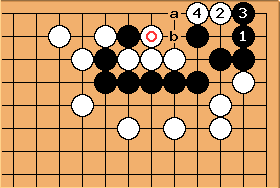 Because of the presence of

,

doesn't work.

and

are miai, and so are a and b.
---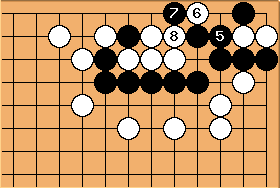 If

here, White destroys his eye with

.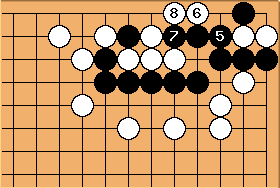 Now

and

are miai to take the eye away.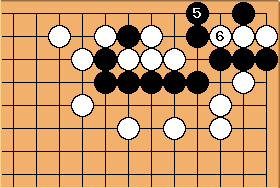 here is not sufficiently forcing on White's four stones. White takes the time to create a killing shape with

. (unkx80 has written specifically about this shape at rectangular six in the corner.)
---
Go to Problem 70
Back to Kanazawa Tesuji Series