Gokyo Shumyo, Section 1, Problem 34 / Solution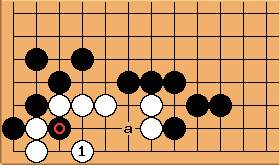 This move, making nice shape, captures

and simultaneously protects against the Black clamp at a. Any other move would allow Black either to capture two stones or to place a stone at a, connect it and reduce White to one eye.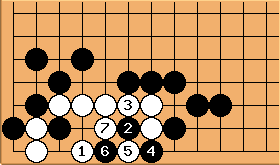 All in all, this is a familiar line of play. Black can't connect at

because of shortage of liberties
---
---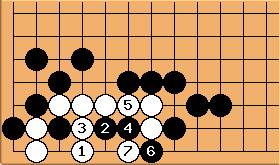 Hmmm. This variation is probably even not worth giving. Anyway, it is important for White to answer

at

.
---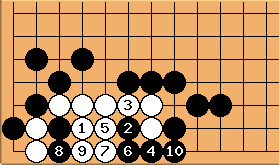 At first this also seems to work, but the atari at

is a wrecking move.
---