GokyoShumyoSection1Problem100/Solution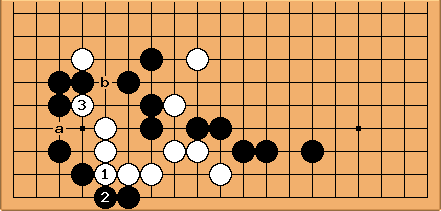 -

is forced. It's easy to verify that allowing White to play at

makes life. Next,

is tesuji, making miai of a and b.
The corner tesuji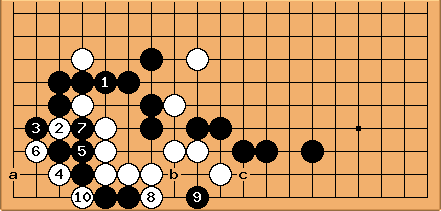 wedges and then

is a splendid move. Whatever Black does,

will do the trick. If Black plays the shape point

, then

is atari and next White lives at a. If Black responds to

at

, then White can play

and make two eyes at b or c.
The center sequence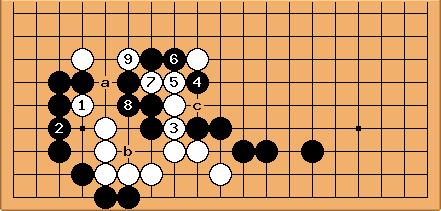 If

defends on the left, then after

, Black has a problem. White can play at a to get an eye at b or capture black, or at c to capture either black

or black

. See next diagram
---
Variations