Go Widget
Go widget is a Dashboard widget for Mac OSX which lets you play on a 9x9 board against the GNU Go engine.

Homepage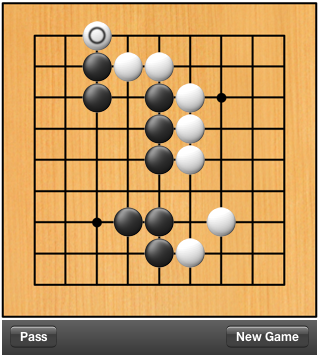 Q: How do you change the settings? (change gnugo level, or play white instead of black)
A: There should be a very small and hard to see letter 'i' in the bottom right corner of the board. Clicking on that will flip the widget to its settings menu.