gogui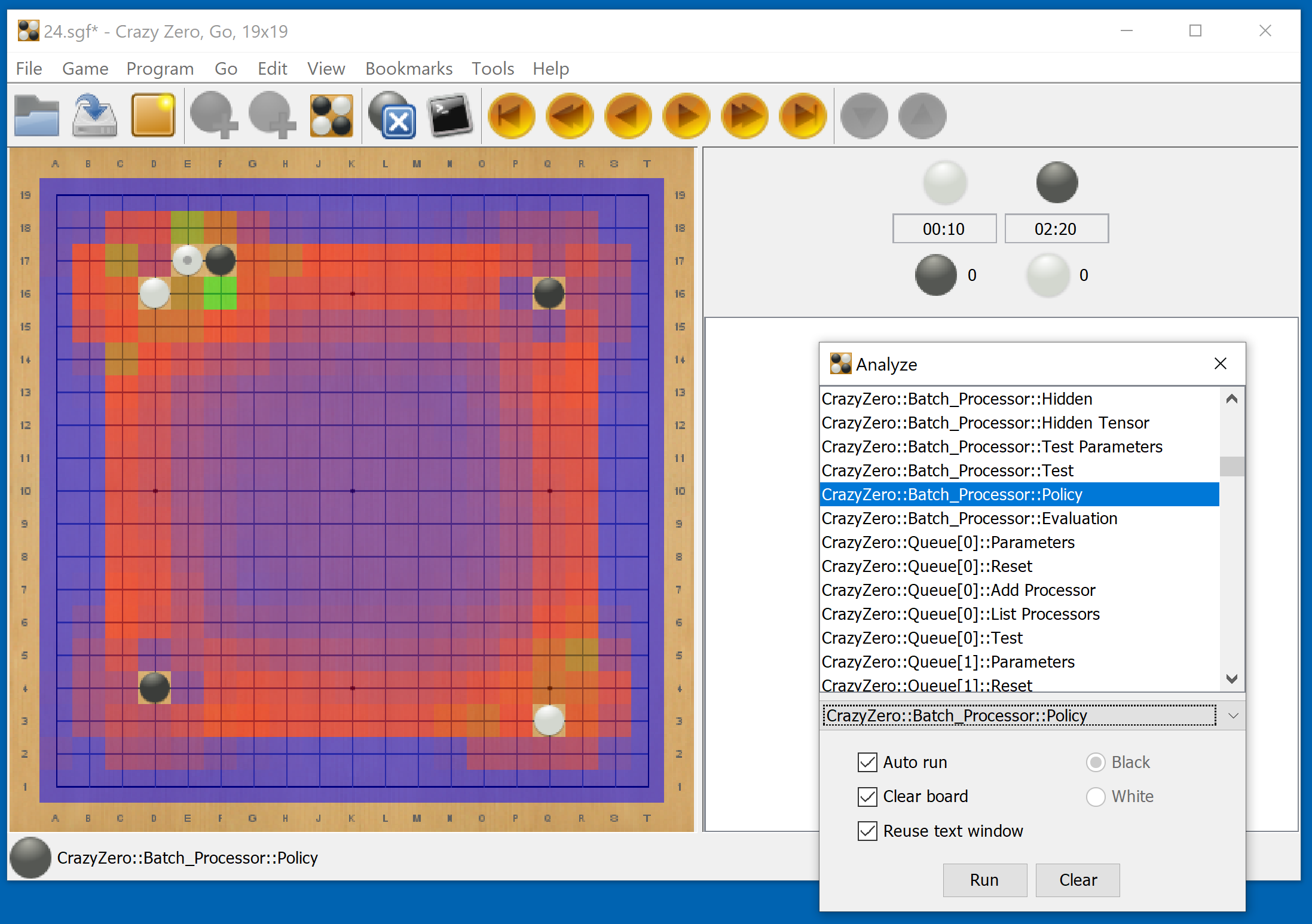 Policy visualization with analyze commands.
GoGui is a GUI for GTP engines and an SGF file editor. It has features useful to Go program developers.
In 2016, Enzenberger abandoned it, and in 2018, Rémi Coulom put its source code on GitHub where he and others have been maintaining it ever since.
---
Documentation

https://www.kayufu.com/gogui/
Installation and other notes
The INSTALL.html file contains its installation notes.
In order to run GoGui, a

Java Runtime Environment is required. The JAR files are in the lib subdirectory. There are executable shell scripts in the bin subdirectory for users of UNIX (macOS, Solaris, etc.) and UNIX-like (BSD, Linux, etc.) operating systems.