Give up some territory
This page is started by HolIgor

Once upon a time I watched a Kisei match on IGS. People talked and somebody mentioned Cho Chikun. One of the dan players said that he did not like Cho's style.
"Cho's style is - this is my territory, don't touch it. And this territory seems to be yours... but, in fact, it is mine too."
"Takemiya is much nicer. He gives people territory... at the beginning".
That was an introductory joke. Now let me explain what I mean in my statement.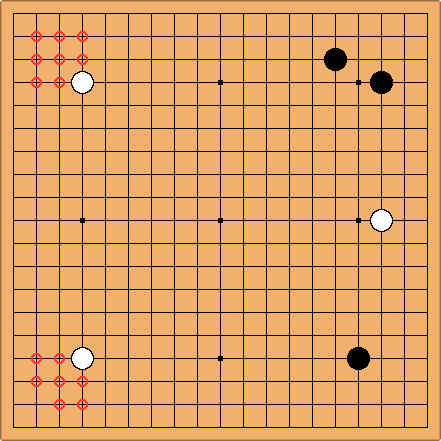 Of course, in these regions the black stones will be separated from other stones and will not co-operate with them.
Therefore, should Black decide to approach one of the corners here, White has to pincer.