Get the Last Big Move in Fuseki
Getting the last big move in Fuseki is a concept actually not too complicated - if kept in mind.

[10] Quote: "To use this principle can help you get(ting) an easy opening, without getting involved in local fights too early and (thereby) losing the control of the game"
tderz: In order to get the last move in fuseki, we
first of all must be aware that we want it,
the devise a plan, which usually involves:

checking "Josekis" for their ending in Gote or Sente
leaving "local fights" early and for what they are (local, not global issues) [20]
---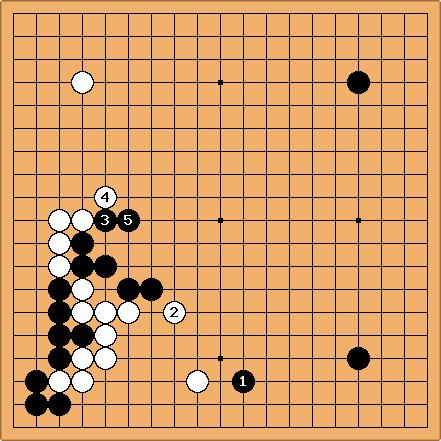 Wrong: Black attacks and takes an extension (too wide anyway),
but White gets sente for the last fuseki moves.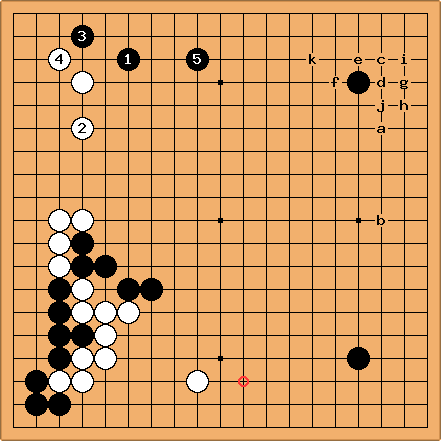 Correct: Here it is Black who takes the last Fuseki points.
Afterwards e.g. White a and checking-extension black b could end in a normal Gote sequence for White.

Afterwards (!)

=

is the move which Black wanted to get and now will get.
---
See also "Tedomari in the opening" discussed down at tedomari and takethelastbigpoint (in Fuseki).
---
[10] Source of diagrams (adapted, TD): Guo Juan, Teaching Go at different Levels, Nov. 2002, (advice for 1-2dan)

[20] I find this aspect a very exciting one, when replaying games of better players: the so-called "tenuki" is just better play.
The balance between thinking globally and local safety is shown.