Fujiwara No Sai Go Club
The Fujiwara No Sai Go Club is an online go club that meets regularly on KGS in the "Fujiwara no Sai Go Club" room (Rooms/Clubs).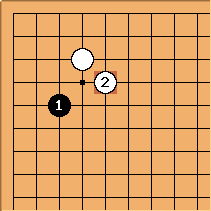 The club was founded by Yuuichikun and run by ChrisW, and is one of the most active and popular clubs on KGS. With some extraordinary individuals calling the "Fuji" club room as their virtual Go home. A feeling of security there like never before, thanks to the presence from loads of KGS-assistants.
The club was named after Fujiwara-no-Sai, a fictional character in the anime and manga series Hikaru no Go.
---
Current Fuji Staff:
Owner: ChrisW, Inachan, and Yuuichikun
Membership Director: Eterion
Current members: Shinja, Yuisgo, Joanchan, DawnArdent, Xandi, Dmajor, Adante, Drimgere, Kanonfreaks, Stalkor, Vash13(Spera), Spooky, Hikarujr, OgataSeij1?
There will be great new activities in the club so stay tuned! And keep on playing!